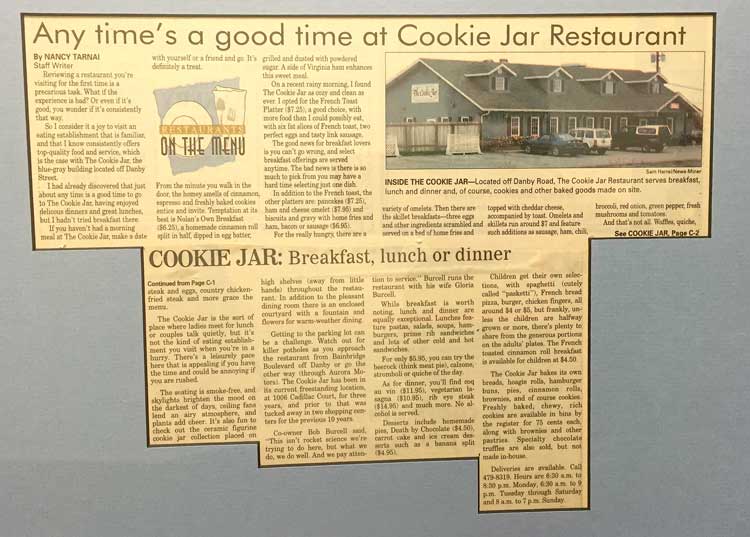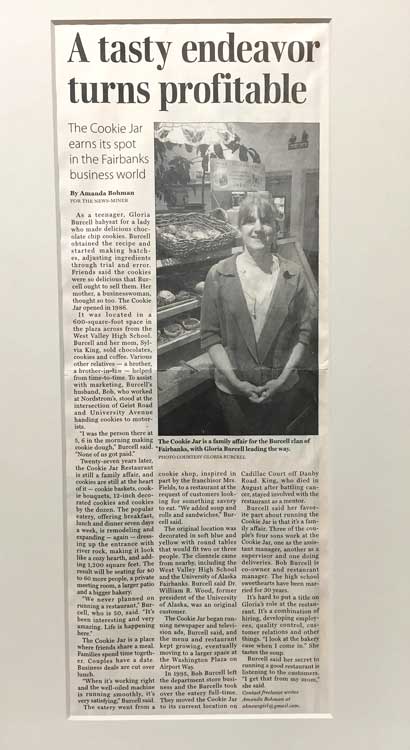 Guy Fieri, host of Food Network's Diners, Drive-Ins and Dives, visits the Cookie Jar Restaurant in Fairbanks, AK, where they're serving everything from Popcorn Chicken to Chef Salad to a delicious Halibut Burger.
Cookie Jar has won the BEST BREAKFAST RESTAURANT in Fairbanks!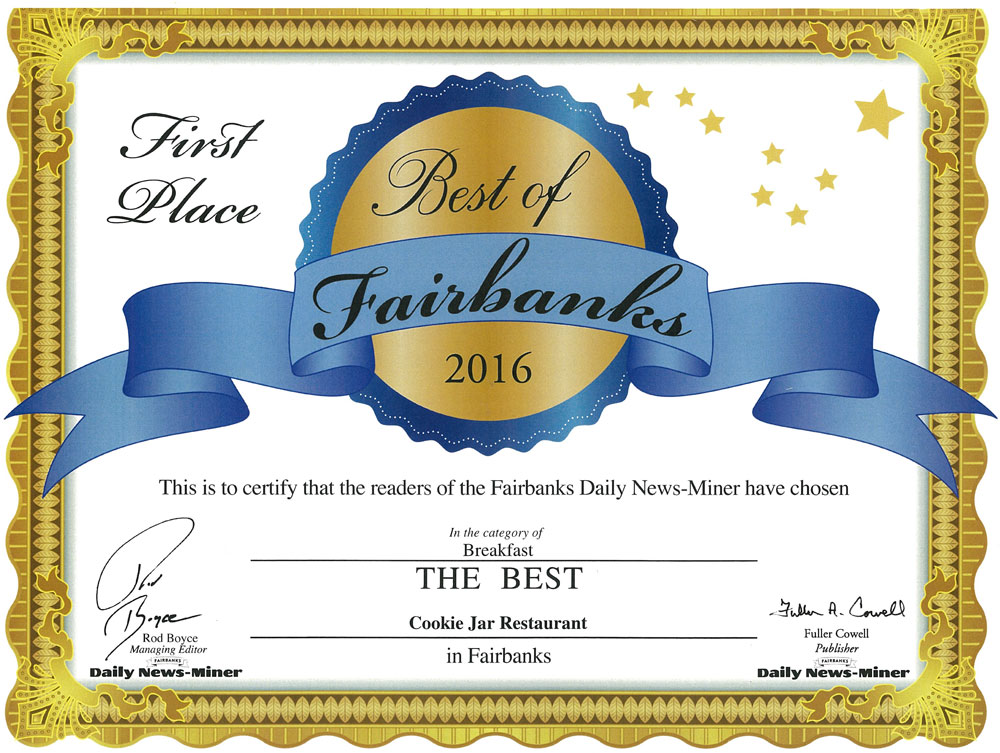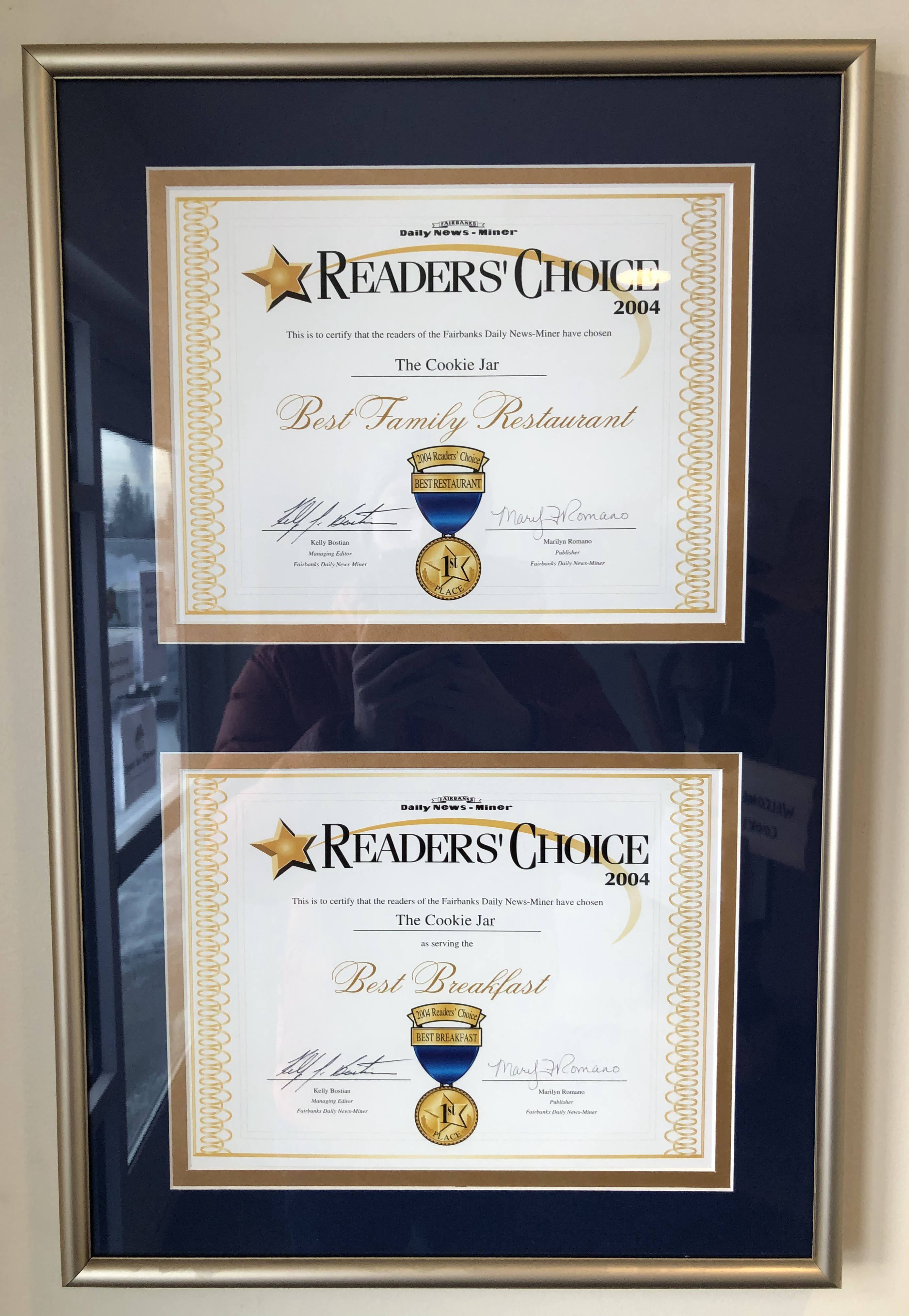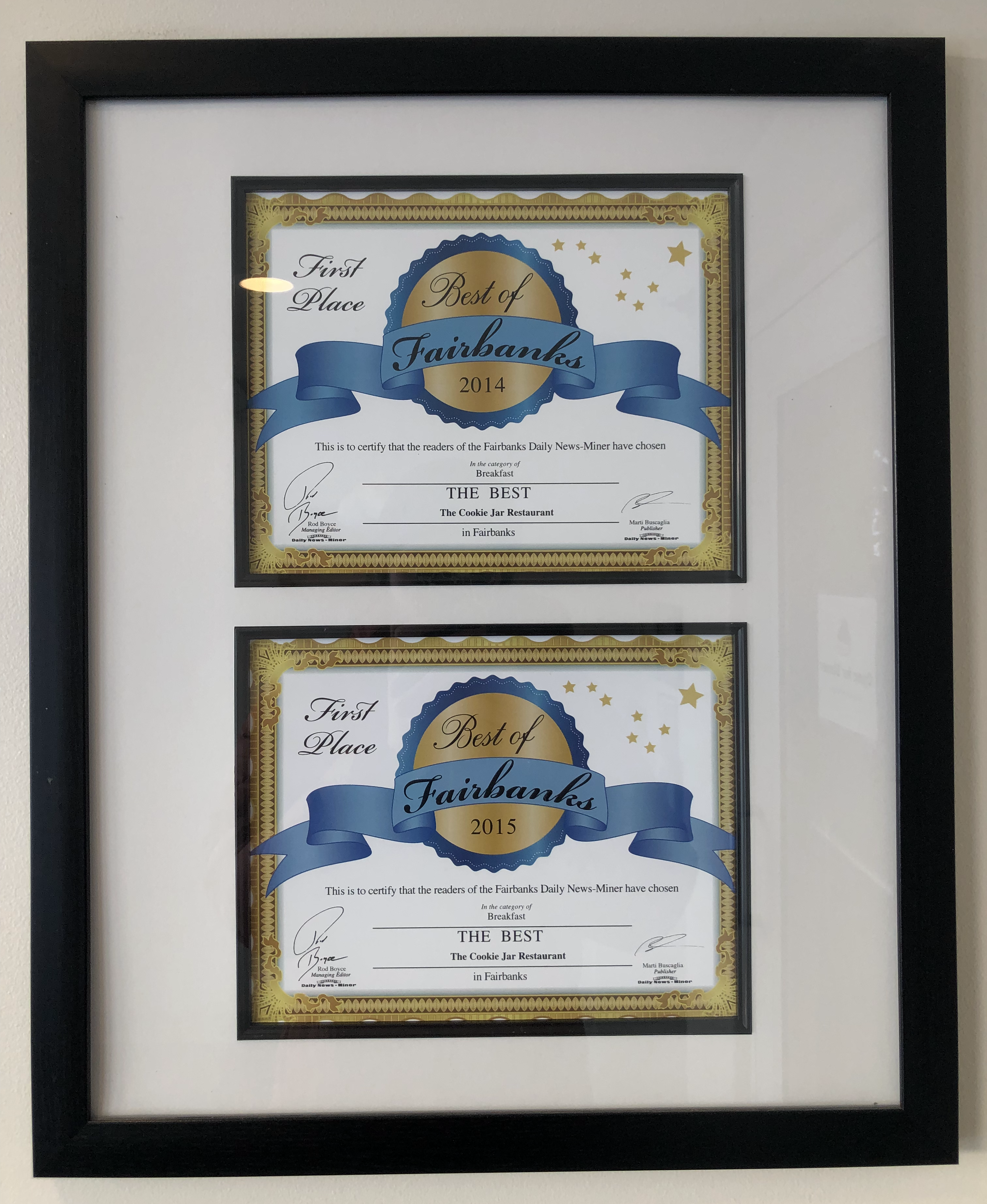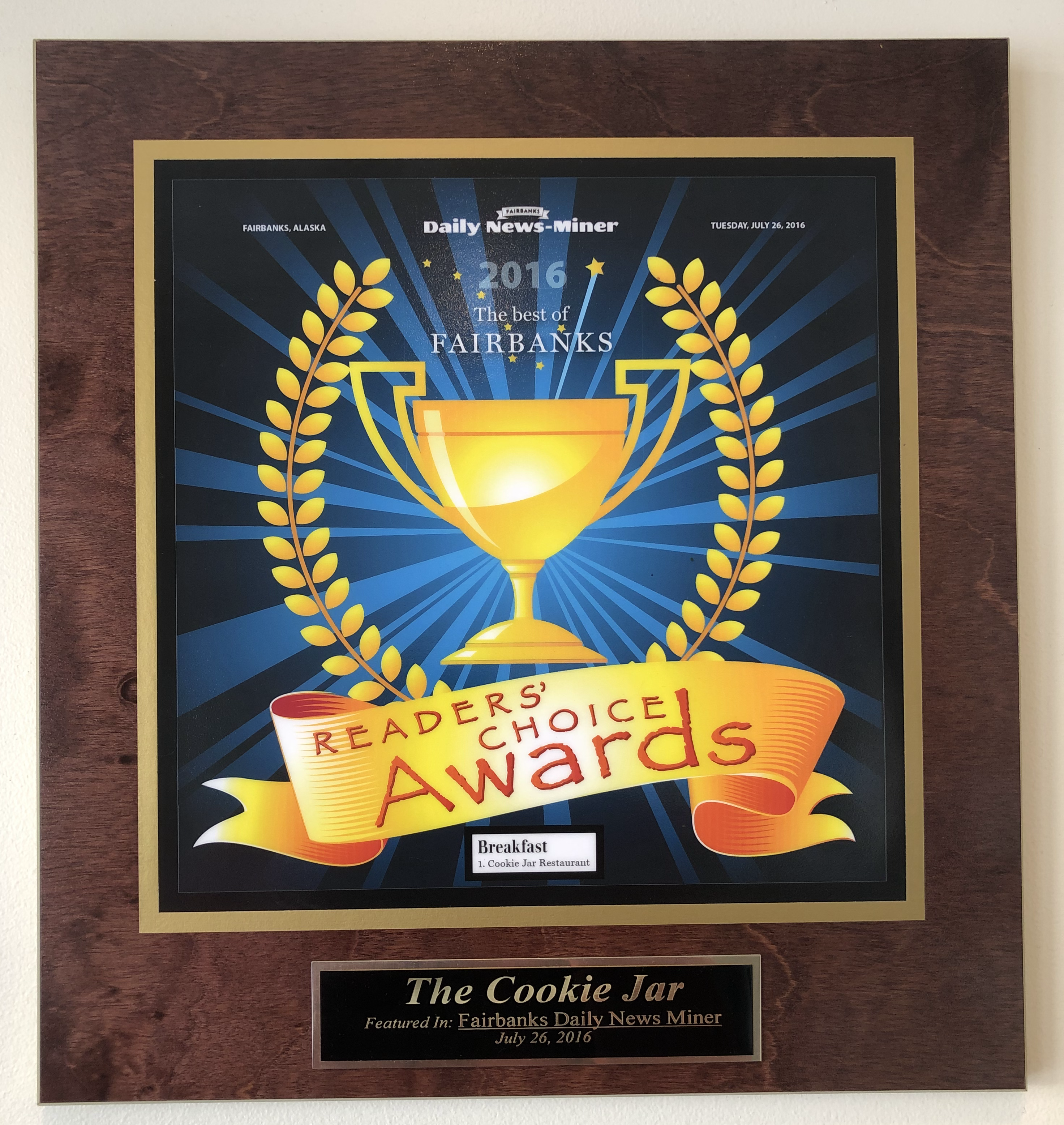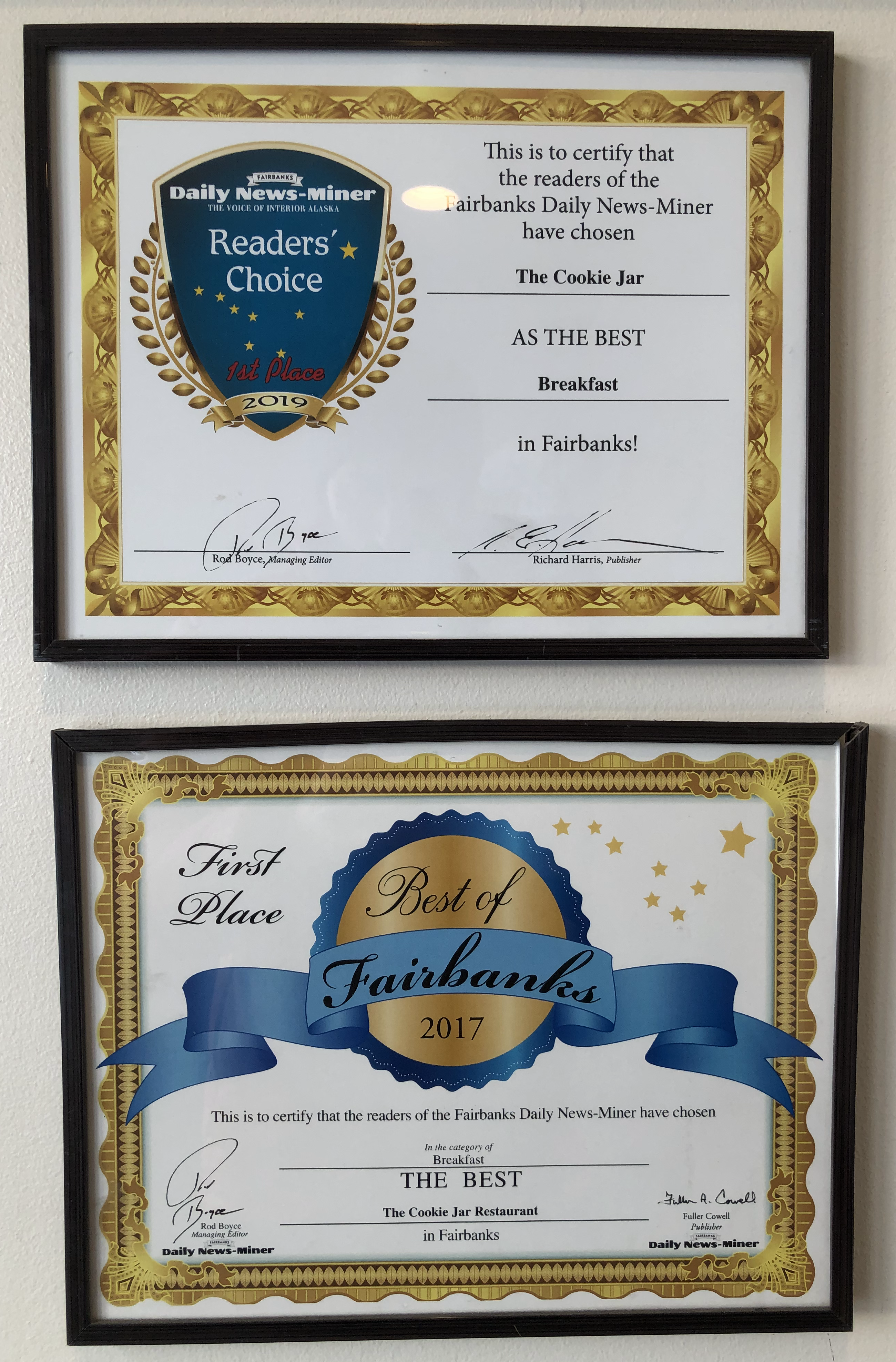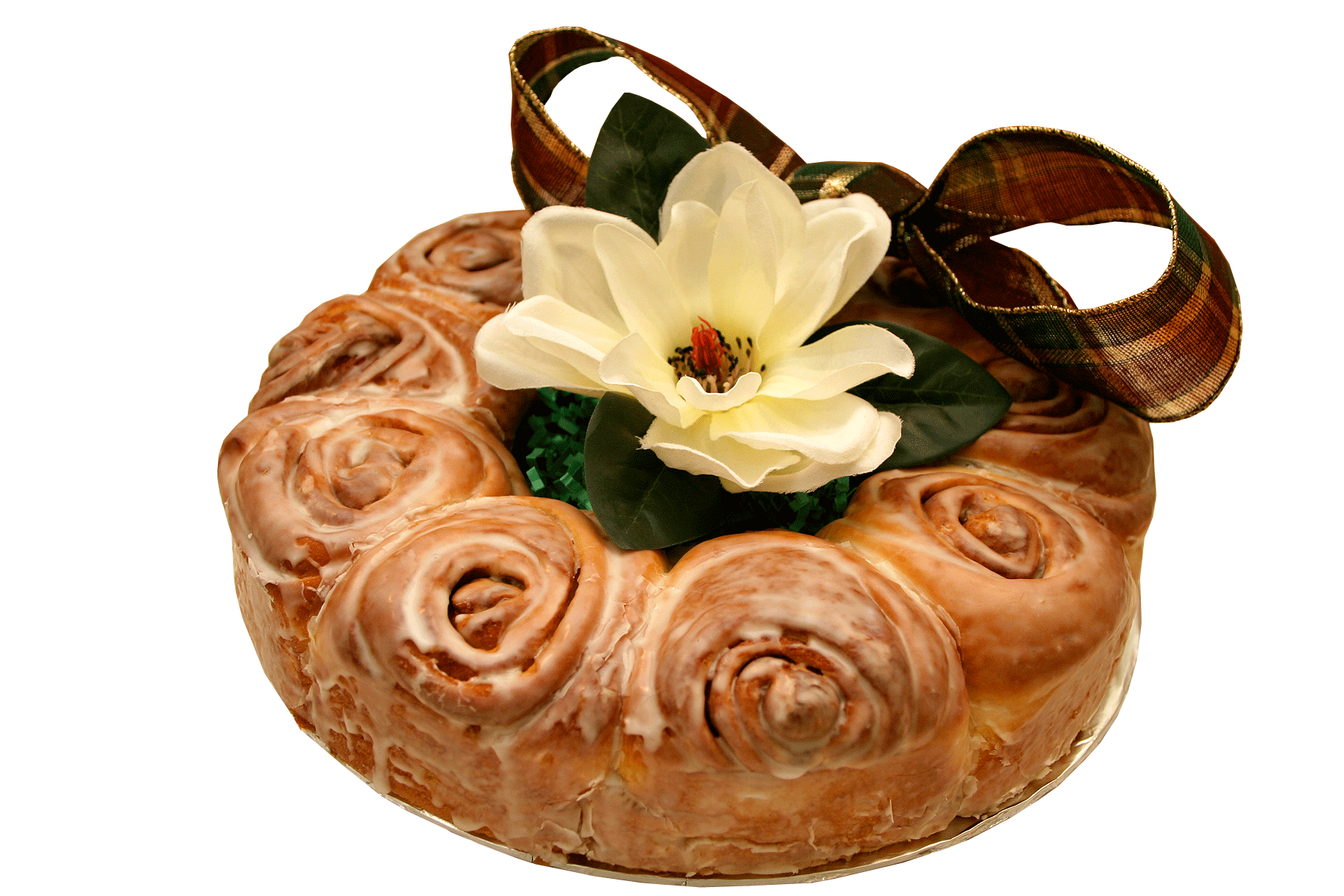 Check out this write up about our delicious cinnamon rolls in Northwest Travel and Life:
READY TO ROLL
While filming Food Network's "Diners, Drive-ins and Dives," host Guy Fieri discovered the secret ingredient in the cinnamon roll dough at The Cookie Jar is potato flakes. Owner Gloria Burcell says she adds the flakes to make the dough moist. Besides the plain variety, cinnamon buns here also come filled with strawberries, mixed berries or blueberries. The bakery's cinnamon roll wreath does double duty for the holiday, serving as a decoration and a tasty breakfast dish. Order the buns with raisins and extra glaze if you like."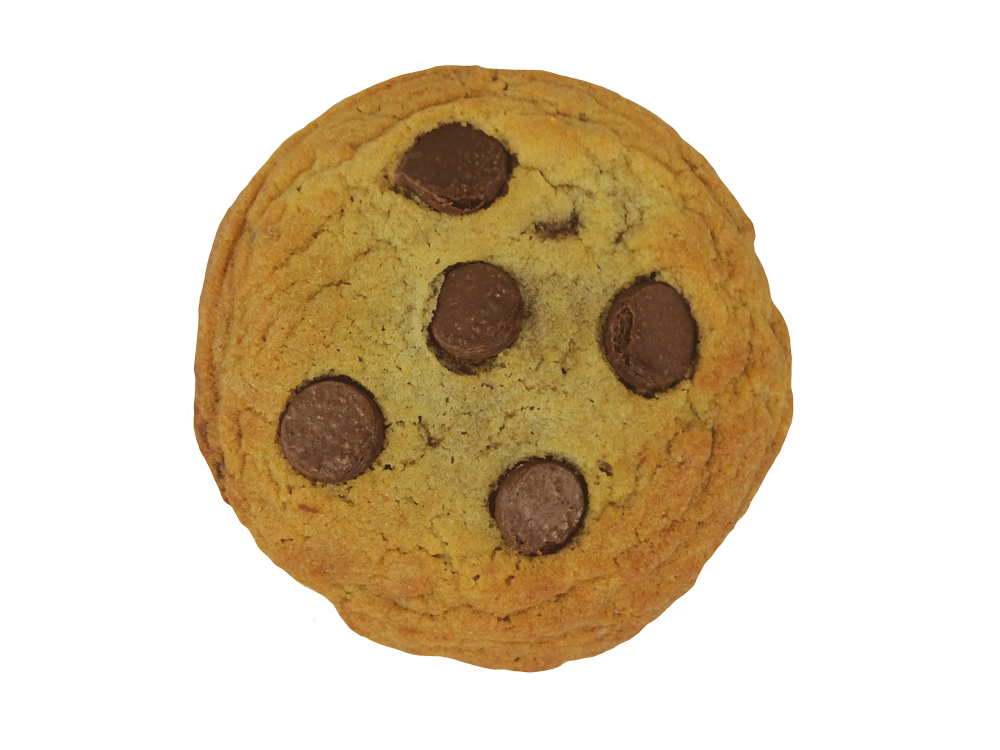 America The Beautiful Series: The Best Chocolate Chip Cookies In Every U.S. State
Check out this honor from www.tripping.com
"Warm, gooey, fresh out of the oven chocolate chip cookies. Is there anything better? Short answer, no. No matter where your travels take you, rest assured that we have your cravings for chocolate chip cookies covered with the following list. Haven't decided where you want to go? Even better! Just follow your sweet tooth and let our guide help you discover new levels of yumminess."
Alaska
The Cookie Jar
Fairbanks, AK
You can eat at a chain or you can eat with family.  
Join our family today!